The famous South Indian Film actor, director and producer, Prakash Raj, has recently bought a brand new Mahindra Thar. The Thar has found love from every corner of society. That is the reason why it commands a waiting period of around 1 year in many cities across India. Ever since Mahindra launched the updated lifestyle off-roader, the demand for the SUV has been unprecedented. People from all walks of life have taken a strong liking to the SUV and booked it. As a result, we keep hearing about the long waiting periods for the off-roading monster. Also, Force Gurkha is the only direct rival but is quite different in its execution of the SUV. Apart from that, there is no such product in the market, especially at this price point. People are quite excited about the Suzuki Jimny which might launch in our market soon.
Also read: Mahindra Thar Users Continue Suffering as Many FAIL to Correctly Close Bonnet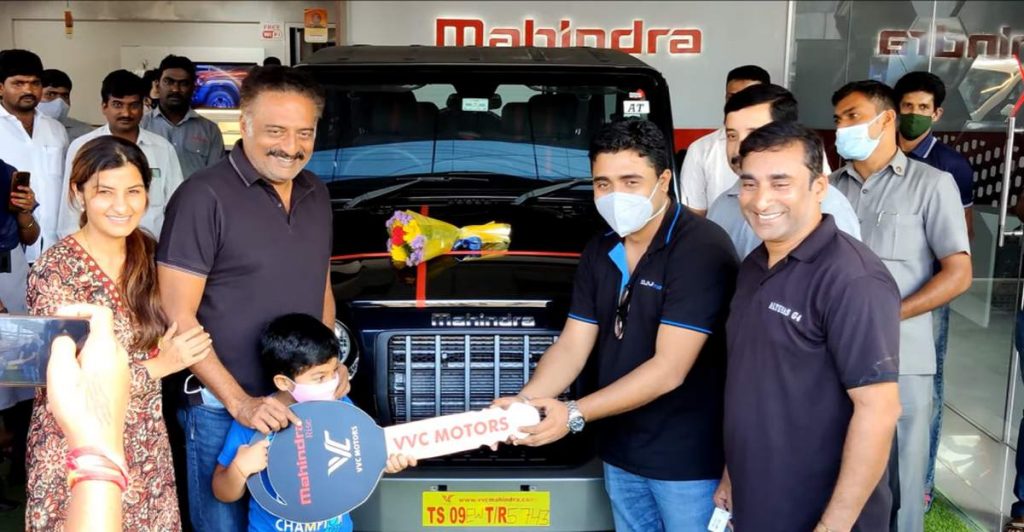 Prakash Raj Buys Mahindra Thar
The actor took the delivery of the petrol automatic version of the Mahindra Thar. Many people have been attracted to the turbo petrol engine-powered Thar which is on sale with this new Thar only. Prior to this, the Thar was a diesel-only SUV. Thar is a great product for people looking for a lifestyle off-roader with a ton of features inside the cabin to enhance the comfort and convenience of the passengers along with having hardcore off-roading equipment to take you anywhere across the length and breadth of the country. There are not all the many vehicles that can excel at both these seemingly contrasting characteristics simultaneously. That is the reason why so many other prominent actors have also opted for the Thar.
Also read: We Bet You'll Choose This Mahindra Thar Over a Jeep Wrangler!
Specs
The Thar comes with 2 engine options, a 2.2-litre turbo-diesel, and a 2-litre turbo-petrol. The oil-burner makes 130 PS and 320 Nm of peak figures while the petrol makes 150 PS and 320 Nm of max figures. Transmission options for both the powertrains are a 6-speed manual and a 6-speed automatic with a low range box. You also get a transfer case and a mechanically locking centre differential. The prices of the Thar range between Rs 12.78 lakh and Rs 15.08 lakh, ex-showroom. The 5-door version of the Thar is also in the works and would be a better alternative to the people looking for more practicality.
Also read: First-Ever Mahindra Thar With Off-Road-Spec 17-inch Rims and Tires!